proche... Pont l'Abbé... Audierne... Pointe du Raz... Quimper... Douarnenez
Finistère Sud, sur la bais d'Audierne
+33 2 98 51 26 59
+33 7 88 25 19 33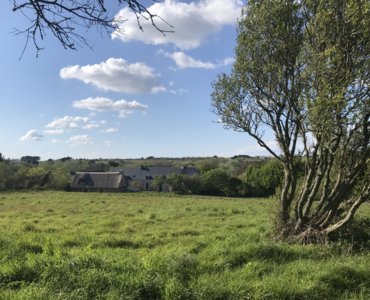 "Gites de couleurs" - a 17 hectares property. A beautiful scenery with a superb view of the sea.
The GR 34 coastal path and a river delineate the property in the forest.
Discover a 13.000 m2 park and appreciate untouched beauty of nature.
It is an ideal start point for fantastic walks, nautical activities and the discovery of historical cities.
december 2023
mon
tue
wed
thr
fri
sat
sun
&nbsp
&nbsp
&nbsp
&nbsp
1
2
3
4
5
6
7
8
9
10
11
12
13
14
15
16
17
18
19
20
21
22
23
24
25
26
27
28
29
30
31
&nbsp
&nbsp
&nbsp
&nbsp
&nbsp
&nbsp
&nbsp
january 2024
mon
tue
wed
thr
fri
sat
sun
1
2
3
4
5
6
7
8
9
10
11
12
13
14
15
16
17
18
19
20
21
22
23
24
25
26
27
28
29
30
31
&nbsp
&nbsp
&nbsp
&nbsp
&nbsp
&nbsp
&nbsp
&nbsp
&nbsp
&nbsp
&nbsp
february 2024
mon
tue
wed
thr
fri
sat
sun
&nbsp
&nbsp
&nbsp
1
2
3
4
5
6
7
8
9
10
11
12
13
14
15
16
17
18
19
20
21
22
23
24
25
26
27
28
29
&nbsp
&nbsp
&nbsp
&nbsp
&nbsp
&nbsp
&nbsp
&nbsp
&nbsp
&nbsp
march 2024
mon
tue
wed
thr
fri
sat
sun
&nbsp
&nbsp
&nbsp
&nbsp
1
2
3
4
5
6
7
8
9
10
11
12
13
14
15
16
17
18
19
20
21
22
23
24
25
26
27
28
29
30
31
&nbsp
&nbsp
&nbsp
&nbsp
&nbsp
&nbsp
&nbsp
april 2024
mon
tue
wed
thr
fri
sat
sun
1
2
3
4
5
6
7
8
9
10
11
12
13
14
15
16
17
18
19
20
21
22
23
24
25
26
27
28
29
30
&nbsp
&nbsp
&nbsp
&nbsp
&nbsp
&nbsp
&nbsp
&nbsp
&nbsp
&nbsp
&nbsp
&nbsp
may 2024
mon
tue
wed
thr
fri
sat
sun
&nbsp
&nbsp
1
2
3
4
5
6
7
8
9
10
11
12
13
14
15
16
17
18
19
20
21
22
23
24
25
26
27
28
29
30
31
&nbsp
&nbsp
&nbsp
&nbsp
&nbsp
&nbsp
&nbsp
&nbsp
&nbsp
june 2024
mon
tue
wed
thr
fri
sat
sun
&nbsp
&nbsp
&nbsp
&nbsp
&nbsp
1
2
3
4
5
6
7
8
9
10
11
12
13
14
15
16
17
18
19
20
21
22
23
24
25
26
27
28
29
30
&nbsp
&nbsp
&nbsp
&nbsp
&nbsp
&nbsp
&nbsp
jule 2024
mon
tue
wed
thr
fri
sat
sun
1
2
3
4
5
6
7
8
9
10
11
12
13
14
15
16
17
18
19
20
21
22
23
24
25
26
27
28
29
30
31
&nbsp
&nbsp
&nbsp
&nbsp
&nbsp
&nbsp
&nbsp
&nbsp
&nbsp
&nbsp
&nbsp
august 2024
mon
tue
wed
thr
fri
sat
sun
&nbsp
&nbsp
&nbsp
1
2
3
4
5
6
7
8
9
10
11
12
13
14
15
16
17
18
19
20
21
22
23
24
25
26
27
28
29
30
31
&nbsp
&nbsp
&nbsp
&nbsp
&nbsp
&nbsp
&nbsp
&nbsp
september 2024
mon
tue
wed
thr
fri
sat
sun
&nbsp
&nbsp
&nbsp
&nbsp
&nbsp
&nbsp
1
2
3
4
5
6
7
8
9
10
11
12
13
14
15
16
17
18
19
20
21
22
23
24
25
26
27
28
29
30
&nbsp
&nbsp
&nbsp
&nbsp
&nbsp
&nbsp
october 2024
mon
tue
wed
thr
fri
sat
sun
&nbsp
1
2
3
4
5
6
7
8
9
10
11
12
13
14
15
16
17
18
19
20
21
22
23
24
25
26
27
28
29
30
31
&nbsp
&nbsp
&nbsp
&nbsp
&nbsp
&nbsp
&nbsp
&nbsp
&nbsp
&nbsp
november 2024
mon
tue
wed
thr
fri
sat
sun
&nbsp
&nbsp
&nbsp
&nbsp
1
2
3
4
5
6
7
8
9
10
11
12
13
14
15
16
17
18
19
20
21
22
23
24
25
26
27
28
29
30
&nbsp
&nbsp
&nbsp
&nbsp
&nbsp
&nbsp
&nbsp
&nbsp